Best Immigration Consultants in Kerala

World overseas Immigration Consultancy is one of the best Immigration Consultancies in Kerala . Kerala is one of the most popular states in India. Kerala is known for its excellent culture and education level in the state. India's most highly educated people is found in Kerala.  For such candidates immigrating to Canada is relatively easier because Canada is always looking out for candidates who are career oriented and skilled. The Government of Canada is benefited by skilled workers as they contribute positively in the economy of Canada. Canada has become the most popular for its lifestyle and job opportunities for skilled workers from India.
How to Choose Best Immigration Consultants in Kerala?
Canada Immigration from India is one of the biggest dream of Indians However, as the immigration rules have become very strict, so it is very important for all the individuals to select the Best Immigration Consultants in Kerala because of its rules and confusing steps. The Applicant must know the basis things before selecting any immigration consultant in India. Applicant need to make sure when they speak to the immigration consultant they should be approachable and genuine. They should provide all the immigration details correctly. So that your immigration process can become smooth and hassle- free. Below are the few points you should notice before selecting you immigration consultant in India.
The immigration consultant you select need to be approachable and genuine.
Immigration consultant should have enough experience in relevant immigration process.
They should provide all the information about the country and steps correctly.
Immigration consultant should never hide the fee or Cost applicant has to bear.
Immigration Consultant should charge very nominal fee and they should charge is break-up so that the applicant should not get pressurized.
This is one of the Best Immigration Consultants in Kerala to get Canada PR visa. In the year 2015, the government of Canada introduced an economic immigration program called the Express entry system for foreign workers.
Minimum requirement of Express Entry Program (Canada PR visa)
If you want to apply for Canada permanent residency under Federal skilled worker program which was launched in January 2015 by Canadian Government to invite skilled workers from all over the world in their Country. Applicant need to qualify 67 points out of 100 which are based on the factors defined below:
[1.] Age: Under the Canada Express Entry visa Programme the highest points are awarded to the applicants between the age group of 18 to 35 years. Applicants above the age group of 35 years are given lesser points and maximum age limit to qualify under Canada express entry program is 45 years and the applicants above 45 years of age still have the options for Province nomination programs.
[2.] Education Eligibility: To be considered for Canada Express Entry visa, you need to have a Canadian or Canadian higher secondary education equivalent certification i.e. a diploma or bachelor's or master's degree in any field.
[3.] Skilled Work Experience: To apply for Express Entry visa applicant should hold a minimum of 1 year of consistent work at a full-time capacity for a salary in the past 10 years in the skills O, A or B category in the National Occupational Classification (NOC) system list.
[4.] Language Ability Test: Applicant must score at least 6 bands in every English Literacy Test module to be eligible for immigration to Canada under Express Entry visa. Also, IELTS score needs to be less than 2 years old at the time of application. Extra points are given to those who know French language, so having extra knowledge of the French language is an added advantage.
[5.] Adaptability: For Express Entry visa, If you have a spouse or common-law partner who will also immigrate to Canada with you. Applicant will be given extra 10 points for the adaptability too.
[6.] Arranged Employment: If you are migrating to Canada with a job offer by a Canadian employer you get extra 10 points in your profile but need to be sure that your occupation is listed in the NOC skill code type A, O or B.
[7.]The cost of Canada immigration will depend on the program through which the candidate has applied among various another things and the general expenditure will be
Total cost of Canada Immigration and PR visa for Canada
WP Bio-metric Fee – $85 per person, $170 per family
PR Bio-metric Fee – $85 per person, $170 per family
Permanent Residence Government application fees – $825 per adult & $225 per child (at the end of the process)
Right of Permanent Residence fee – $500 per adult (at the end of process)
Language Test – Rs 13500 per person
Airline Ticket – $1,300-$1,800 per person
Passport Costs – Rs.3000 per person
Medical Exam – Rs.6000 per person
Police Clearance – Rs.2000 per person
 Assessment of Qualifications (World Education Services) – $200 
'This total excludes the immigration legal fees"
 EXPRESS ENTRY PROGRAM ACTING AS A JOB PORTAL
Job opportunities for Nurses: – Nurses are high in Demand in Canada due to fewer sources. So if the applicant has done BSC/MSC/GNM with minimum 2 years of experience can easily move to Canada with their family and dependents and settle there. And after completing 3 years in Canada they can even apply for citizenship in Canada and being a Citizen of Canada they can Move to US also. There are few provinces where Nurses is in Demand on the high bases. READ MORE
Employment for Indian Dentist: – Dentist, Assistant Dentist are in high demand in Canada, so If any person who has done either BDS or MDS with minimum 2 years of experience and easily move to Canada with their family and settle there. Ontario and Manitoba PNP has very high demand of dentist and have many job opportunities in Canada from India.
Demands for Chartered Accountants: – The minimum requirement for this profile is either CA or CS. Canada Job Market for this profile is highly in demand for provinces like British Columbia, Alberta, Saskatchewan, Manitoba and Ontario.
Work availability for Software Engineers: – The Job Market for this profile is highly in demand in Nova Scotia, Saskatchewan, British Columbia and Ontario.
Canada opportunities for Healthcare Managers: – Healthcare managers are in high demand in Canada. The minimum requirement for this profile as per Canada job market is MBBS or MD. 2 years of Experience is must to apply for this job and visa. Employment opportunities for Doctors are prolifically present in Alberta, Saskatchewan, Newfoundland and Ontario. Read more.
CANADA PR for Teachers & Professors: – Teachers & Professors those who has done Masters or PHD can easily get the Canada PR visa within 6 or  8 months. The Job Market for this profile is highly in demand in Nova Scotia and Saskatchewan.
Jobs for Architecture in Canada: – Due to the favorable market opportunities they are highly in demand in Ontario, Saskatchewan and Manitoba.  For more information.
Canada jobs for Web Developer from India: – Web Developers are in high demand in Canada under PR visa.
Jobs for Physiotherapist in Canada: – Physiotherapist with minimum 3 years of experience can easily settle in Canada. The minimum education required for physiotherapist is BPT or MPT with a repudiated University READ MORE
Canada jobs for Hospitality: – Hospitality is vast when it's come to immigration. People those who falls under Hospitality like Chef, Restaurant Managers, F&B Managers, Cook, Commie, and Steward & Captain etc. are in high in Demand in all the Countries and Canada is one of them. According to the Occupation List of Canada PR who is meeting the Minimum criteria decided by CIC and IRCC. READ MORE
Canada jobs for IT Engineers: – IT & Non IT engineers are in high demand in Canada according to the occupation list of Canada PR. READ MORE
Requirement of Financial Analyst: – Assistant financial analyst, financial analyst, investment analyst, securities analyst are in high demand in Canada.
Jobs for HR manager: – HR manager, executive, recruitment specialist, recruitment consultant is in high demand in Canada. The applicant should have the relevant degree or diploma in Human Resources.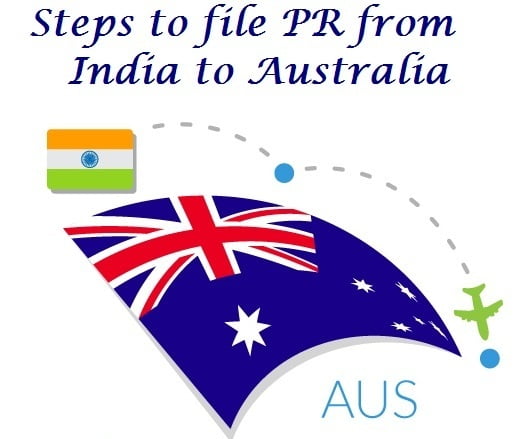 Looking for Australia Immigration, Read More
Step 1: Occupation list (ANZCO code)–While applying for Australia PR, candidate first need to see whether his occupation falls in the Occupational list of not, there are 3 skilled migration lists involved under Australia Skilled worker visa. Only Candidate whose job profile or occupation falls in these lists is eligible to apply for permanent residency in Australia.
Medium and Long-term Strategic Skills List (MLTSSL)
Short-term Skilled Occupation List (STSOL)
Regional Occupation List (ROL)
Step 2: Check Eligibility criteria–the minimum point required to meet the Australia PR visa is 65 points for Australia skilled worker visa. This is as below
Age
Education
Experience
Language
Adaptability
Step 3: Assessment–Accreditation of Studies and Work Experience is the very important step to be accredited in your qualification and occupation. Different occupations have different accrediting bodies, usually the relevant professional association for your profession or trade. Once an accrediting body has determined that your qualifications and work experience are equivalent to Australian qualifications and work experience for your occupation, you will be issued with a letter of accreditation. The application fee is paid directly to the accrediting body relevant to your occupation and is between AUD$450 and AUD$4000. Most accrediting bodies charge an assessment fee of around AUD$800. It takes 2 to 3 months to receive a decision on an accreditation application.
Step 4:  English Language (IELTS/OET)–IELTS is mandatory for Australia PR visa process. The exam used by the Australian Government is called the International English Language Testing System (IELTS). The IELTS exam costs about Rs. 13500/- per person and is paid to the IELTS administrator.
Step 5:  EOI (Expression of Interest)–Lodge an Expression of Interest under Skill Select and be invited to apply for a visa. Candidate must formally express an interest in applying for the Australia PR visa through Skill Select. The Australian Government must invite a candidate to apply for the PR visa. There is no cost in applying to Skill Select.
Step 6: State Nomination Application–If Candidate is planning to apply a state nominated visa then the next step in the process is to apply for the nomination of a state government. The requirements of each state government are different as are the application procedures. It takes between 1 to 4 weeks to receive a decision on your state nomination application. State government application fees range from NIL to AUD$800.
Step 7: Visa Application–Once the candidate gets ITA (Invitation to Apply) from the Australian authority. He needs to file for the Permanent Resident visa. The visa application is made online and must include certified copies of the professional and work experience documents, certified translations, and other formal documents.
The visa application fees currently paid to Australian Government are as follows:
Primary visa applicant: AUD $ 3,755.00
Each additional applicant over 18 years old (if applicable): AUD $ 1,875.00
Each additional applicant under 18 years old (if applicable): AUD $ 00
An additional fee of AUD$4,890 is payable by each applicant over 18 years old who does not speak intermediate English. This person is then entitled to 500 hours of "free" English classes after arriving in Australia.
Step 8: Medical Exams and Police Certificates – while coming in Australia Candidate and his dependents must comply with strict health and character requirements.
Also, we provide total immigration assistance–from filing the application to house hunting in Canada &Australia. If you want to know what truly world-class immigration services are like, then get in touch with us and we will show you exactly why we are the best in the business. We have already helped over 10,000 Australia PR immigration applicants successfully move to Australia and begin a new life there and can help you do the same. All you have to do is fill out our free assessment form and we will take care of the rest.
Know More About us & Follow us on Facebook for daily updates